About Papa Grace
Founded in February 2013, and based in Boston, MA, Papa Grace is a boutique content marketing and content strategy service focused on providing customized, high-quality solutions for businesses, organizations and sole proprietors.
The firm's founder, Jennifer Goddard, is a multimedia content veteran, former journalist, and author whose 15 years of digital content expertise spans multiple verticals including:
entertainment
academia
digital agencies (large market, high end)
small businesses
niche start-ups
financial services
Papa Grace is committed to helping small businesses and sole proprietorships excel at building consistent messaging and effective user experience that successfully bridges the gap between stakeholder and user needs.
What makes us different?
At PapaGrace.com, we pride ourselves on being able to offer the following equation:

direct access to principal + agency quality services – the extra padding of traditional agency fees = ecstatic clients
What does this mean?
We work hard to empower and educate you and your team.
Our work ethic is firmly rooted in journalism and editorial excellence.
No hocus-pocus, mythical creatures or psuedo-science. Just a gargantuan effort to cater to your audience's needs–the key to your organization's success.
Out-of-the box solutions to the challenges plaguing your content efforts.
Transparency during the process of helping your organization realize its goals for world domination.

What do we offer?

Some of the services we offer are:
Content Strategy
Content Marketing Strategy
Specialized Social Media Strategy
Specialized Content Creation (text, video, graphic,etc
Organic SEO and SEO Optimization
Affordable Webhosting
Information Architecture and taxonomy expertise
Site Overhaul Consultation
Site Redesign Consultation
Ongoing Content Maintenance
Editorial Calendar and Content Calendar Creation
Editorial QA
CMS Consultation
Website InventoryWebsite Audits
Gap Analysis
Competitive Analysis
Team Training
… and more.
Every organization has unique content strategy and content marketing needs. We invite you to get a clearer idea of what we can do for you and learn about the inherent value of content strategy. The most expedient way to address your content strategy needs is to reach out to us and let us know what your specific challenges are. Once we know what you're dealing with, we can give you specialized guidance and provide solutions relevant to your organization's needs.
Representative Work
Content Strategy
Bank of America
Citizens Bank
Merrill Lynch
Memorial Sloan Kettering
Athena
Biogen
Digitas
Sapient Nitro
Sprint
MIT Lincoln Laboratory
Content Marketing, Editorial and Publishing
ThriftyWAHM
HiphopRnbSoul
About.com
Multimedia Content Delivery and Production
MGM
Paramount
FOX Studios
Tyler Perry Studios
Oshun55 Productions
Small Business Consulting
AAMSearch
Learn more about Papa Grace

Papa Grace
Content Marketing, content strategy, social media strategy, online marketing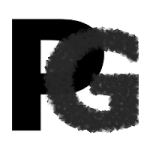 Copyright secured by Digiprove © 2014-2015