Author Beware
Title little dramatic? Maybe. But if you've ever been in a situation that entailed losing all blog posts, comments, links and everything else that comprises your beloved website, maybe it isn't dramatic enough.
How's this?
AUTHOR BEWARE
Dramatic enough?
Let me explain.
I help authors with content marketing, strategy for websites, etc., and currently one of my clients is going through quite an ordeal. Her website exists inside a server (hosting) environment that utilizes proprietary software.
When it comes to software, there are a number of terms used interchangeably with the word proprietary. Some include "closed source" "unfree" or as Richard Stallman, the founder of the free software movement, put it "user-subjugating software." The opposite of proprietary is simple called open source.
Regardless of monikers, what does "proprietary"  mean for the everyday author who just needs a simple, inexpensive website? As in the case of my client, it usually means disaster. Because proprietary software is limiting and has a tendency to quickly become inferior due to stoppage of research and development by the owner of the software, or even straight abandonment of the software (the host may decide the software is not longer financially viable and the software becomes abandonware), this type of hosting environment will not satisfactorily support your business, and in many cases will cause an author to lose all of her/his hard work.  In most cases, besides having to struggle with degrading service, an author or other small business person who wants to eventually upgrade their host and move the website to a competitor host will be left with three options. S/he can either:
A) build another site from scratch at another host, or
B) Copy and paste their content into a brand new CMS on another host (a step above building it from scratch and not the same as transferring your site)
C) stay with the site they've poured their blood, sweat and sleepless nights into and continue to suffer aforementioned devolving hosting service.
"It is not easy to migrate your site from a proprietary platform. Often there are no reliable automated ways to do it, so transitioning can end up to be time-consuming and therefore costly." – Nina Interactive

Proprietary website software is purposely designed *not* to allow the user to transfer their site. Therefore, work that may have taken years to compile such as unique blog post URLs and precious user comments are gone forever. Kiss your hard-earned inbound links buh-bye!
Many web hosting solutions that offer the "ease" of building a site for "free" are little more than proprietary software traps for the unsuspecting. If like many authors, you are working on a shoestring budget, and have little to no technical skills, the prospect of quickly building a "free" website can seem very tempting.  But, keep in mind that eventually you will need to expand your website and its offerings as your business grows. This is especially true for authors who will more than likely keep adding to their bibliography, creating more blog posts and may eventually want to add e-commerce that will allow direct sales from their site.
A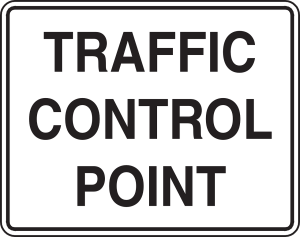 nother unfortunate aspect of proprietary software is that it's usually not up-to-date with current search engine algorithms and SEO tactics.
"Sometimes there is no mechanisms in place for tracking traffic.  I can't prove or disprove that the website is working if I can't show you the data." – Search Influence

So not only are you confined by software that isn't up to date, but because of proprietary software's innate opacity, Google and other search engines are not able to crawl your content as freely. This results in drastically less SEO power than featured by open source  CMS offerings such as WordPress, Drupal, Joomla or others.
Below is a list of some of the more heavily marketed hosts who run proprietary software whose marketing campaigns specifically target sole proprietors and small business owners. Avoid these if you want a successful business website that will serve your needs over the years:
VistaPrint
SMCing.com
Intuit
Wix
Website Tonight
GoDaddy Website Tonight
Google Sites
Microsoft Office Live Small Business/Office 365
MobileMe
Now, back to my client. The bright side is once we *manually* copy/paste her content and build the new site, she'll have an SEO-optimized site with all the bells and whistles that cater to her unique business and audience needs. But still, what an expensive, time-consuming way to get there.
So, please, authors, if you are in the process of choosing a host, do your homework. Don't get duped by hosts who take advantage of the fact that many small business owners are not website developers who can anticipate a website's long-term technical issues. Don't you become another sad case study in the proprietary software trap.
Copyright secured by Digiprove © 2015-2016