If Content is Queen, Information Architecture is the Throne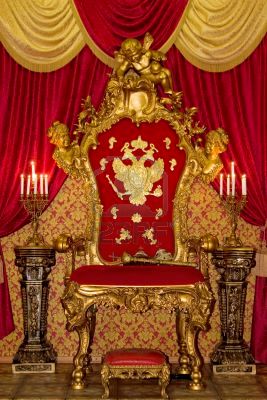 If information architecture was important to our content endeavors before, its relevance has just quadrupled.
In a post titled "Better Presentation of URLs in Search Results,"  Google recently announced that they have changed the way they will present URLs in mobile search results. Basically they have tweaked their all-powerful algorithms to do two groundbreaking things:
Display the *website* name instead of the domain name
Present the URL structure as breadcrumbs
Keep in mind these changes only apply to mobile search. As far back as early 2014, mobile usage pulled in front of PC usage and has since left it in a cloud of tech dust. Even 2014's generation gap waxes obsolete as Baby Boomers continue to adopt mobile as their primary internet access tool:
"Meanwhile, the 55-years-and-older consumer segment is actually the fastest growing faction of mobile users, increasing its combined multi-platform and mobile-only share of audience from 60 percent to 74 percent in the past year." – 2015 US Digital Future – comScore
In this roiling sea of change, the one abiding constant is that content is Queen. According to comScore, the majority of mobile users, at least 99%, use their devices to consume content. Content consumption remains the number one activity on mobile and with consumers' ballooning hunger for apps, it looks like it will stay that way.
Therefore, it's essential that as we build out our mobile user experience architecture and navigation that we now take into account how it will present in Google mobile SERP (only in the U.S. for now). Now more than ever properly developed schema, taxonomy and good old-fashioned information architecture comprise a solid foundation for excellent content.
If Content is Queen, Information Architecture is the Throne
Copyright secured by Digiprove © 2015